Thank you for the great response to the last challenge, and now for another bit of quirkyness from me (Quirky Cazzy), and this time I decided the challenge should be Attitude! Your project should feature a character with attitude, or if you make a layout - a photo of someone displaying attitude!
We have two sponsors for this challenge, and two prizes, and the first is our absolute favourite ribbon and button store: Crafty Ribbons.
Ali and the
Crafty Ribbon
team were at the NEC in Birmingham this weekend, were you lucky enough to be there and meet them? There is a great prize of Christmas New England Ribbons for this challenge.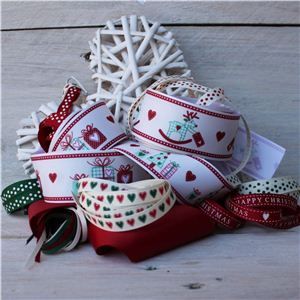 Our second lovely sponsor this time is
The Stamping Boutique
who provided some wonderful digital stamps for the team to use.
The winner of this challenge will be able to choose 5 digital images, and maybe you would like some of the ones we have used below.
HOT NEWS.
We have changed the way the winners are chosen from now on. We are no longer going to use public voting which is part of Inlinkz - we don't think it is working that well or fairly (it was on
trial for us). From now on the DT will pick first, second and third challenge winners. All three will be welcome to join us as guest designers on the next challenge and display a winners badge on their blog. For this challenge the first and second place winners will each win a prize, the first place winner will win the ribbon, and the second place winner will win 5 digi images of their choice, We will be designing some new badges in due course, bear with me! The REALLY good news for you is that you get a little longer to enter, as challenges will remain open until midday on the Saturday before the next one starts, not Friday afternoon.
So without further ado here are some examples from the team.
First of all Guest Designer
Sandi
who said: "
I think my card would be good to give to a mother or father, as a humorous theme. Thanking them for putting up with her through her teen years. When you see the sentiment on the front you should know what I'm talking about!"
Sandi used Emo Alice, isn't she something?
Guest designer Sarabeth used Emo Princess Penelope with her Frog - just look at the attitude
here, I love it.
Now lets see what the Design Team has done.
Diane: A teen with Rock Star Attitude. I used Max from The Stamping Boutique. I decided to use a stand card template for this as i thought it would resemble a stage. I placed a rectangle of card where you would normally place your tag, in the centre fold. i then printed, coloured and decoupaged Max and placed him on an acetate background so I could mount him on the front face of the stand card. I covered that with the birthday boy message. The great thing is it all
folds flat for posting.
Caro:
I decided to use the Art-doll from The Stamping Boutique to make a fat book page (4x4 inch square). This is one rebellious little fairy who has ribbon, swirls, bling, buttons and shimmer (on wings and crown - sadly the photo doesn't show them up), ripped papers (all Hot off the press) and jagged edges. A real teen fairy with attitude written all over her face!
Cazzy - Here I am at last, my glaze wouldn't dry! I decided to make a box, which I painted with copper acrylic paint then used the Cleopatra image, she certainly has attitude and the quote says "Fool - Don't you know I could have poisoned you a hundred times over if I could have lived without you." Here is the lid. I used Decopatch to stick the image on and glaze it but used a bit too much round the gems. Coloured with Promarkers and a Whispers gold pen.
Here is the side view showing some ribbon I used which was in a grab bag from Crafty Ribbons.
I also made a card for a special young lady using Emo Alice with pink hair.
I've also used Max, the Rock 'n' Roll boy from our sponsors. To layer him up a little bit, I used about three Max's and coloured him with ProMakers and Glitter Gel pens..
Now lets see what you can do!
Now please add a
link to your blog post
(not your blog) using the
biggest blue froggy
at the top of the collection, the other one (at the bottom) doesn't do anything that we can tell, and please comment after you have linked. Don't forget to mention Quirky and add a link back to here.
Happy Crafting from
The Quirky Crafts
Challenge Design Team.