We have a lot of thanks to give out at the end of another Quirky Challenge year.
First of all Lyn and I would like to thank all of the
Design Team members
for their wonderful projects this year. We are sad that they all had to leave us, for various personal reasons, and we wish them all the best in the future.
We said goodbye to Gabriela a few weeks ago; really she said goodbye to us. We are saying goodbye to Monica, Doris and Gabriela all at once - leaving just the two of us oldies!
This is the reason (apart from the fact I was ill in bed for most of the last two weeks) that you might not have got a comment on your entries, with a record number of fabulous entries and only the two of us - well it could take a while so maybe you will let us off this time round! Some people entered more than once, in some cases more than three times, of course those entries had to be deleted. If you get a comment on one of your entries, please accept it for all of them.
This is also why we are running a
DT call
, and the good news is we've actually had some good applicants and three of them have joined the team so far - but we could do with a couple more, so if you would like to become part of our Quirky team please contact me and I will give you the details of what is involved.
Hot off the press:
in 2016 Quirky challenges will be
Monthly
, starting on the first Sunday in each month and not 2 weekly, the reason for the change is because Lyn and I have a lot to deal with in our daily lives and it will take the pressure off quite a bit. It also means you might be more inclined to apply to join us! You might have seen this mentioned on our Facebook page.
We want to thank all of you Quirkettes for playing along with our Quirky challenges all year, without you there would be no challenge blog! We loved visiting your blogs and seeing your wonderful creations, and we hope to see many more in 2016.
We want to give a
BIG thank you
to all of our
sponsors
during 2015, they provided us with some great prizes and wonderful images to use too. Here are the sponsors, they have made our challenges special, thank you all:


Meljen Designs (now closed down)
Sweet Pea Stamps (closed down)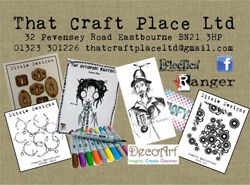 So everybody can give themselves a round of applause now - hip hip hooray!
Don't forget to come back on Sunday 3rd January to meet the new team, and to find out about our first challenge of 2016!
Have a great Christmas, or Holiday break and see you in the New Year - The Quirky Crafts Challenge Design Team.